Instagram has been around for ages now. We have all witnessed all of the changes and major updates that went on throughout all the time it has been used. It is one of the most trendy social media apps that have been insanely growing over the years.
We all start our day by checking our social media accounts, most of us start with this one. It has an extraordinary concept of sharing photos and videos and updates to your followers from all around the world. Instagram has reached its peak with these new changes that set a higher standard for all social media platforms and apps.
We open our eyes to alarms on our phones, unlock them with our face ID, then proceed to click on the social media folder. That is how common these apps are. Especially this one in particular. How many stories do you post on your profile? Everything we do we document it to our followers on this platform.
The food we eat, the places we visit, or even the people we are hanging out with. All through one click on our touch screens. All of this happens daily and even multiple times a day. But now, things around us are facing big changes and upgrades to make it all easier, safer, and more modern!
Instagram Changes Throughout the Years:
We all use Instagram and love it. We use it for all different purposes and stuff. It has a communication section, where you DM (Direct Message) others whether they are followers or people you follow. You post pretty pictures and reconnect with people across all countries and hundreds of miles of distance. You can post daily stories on your account, and they will disappear the next day.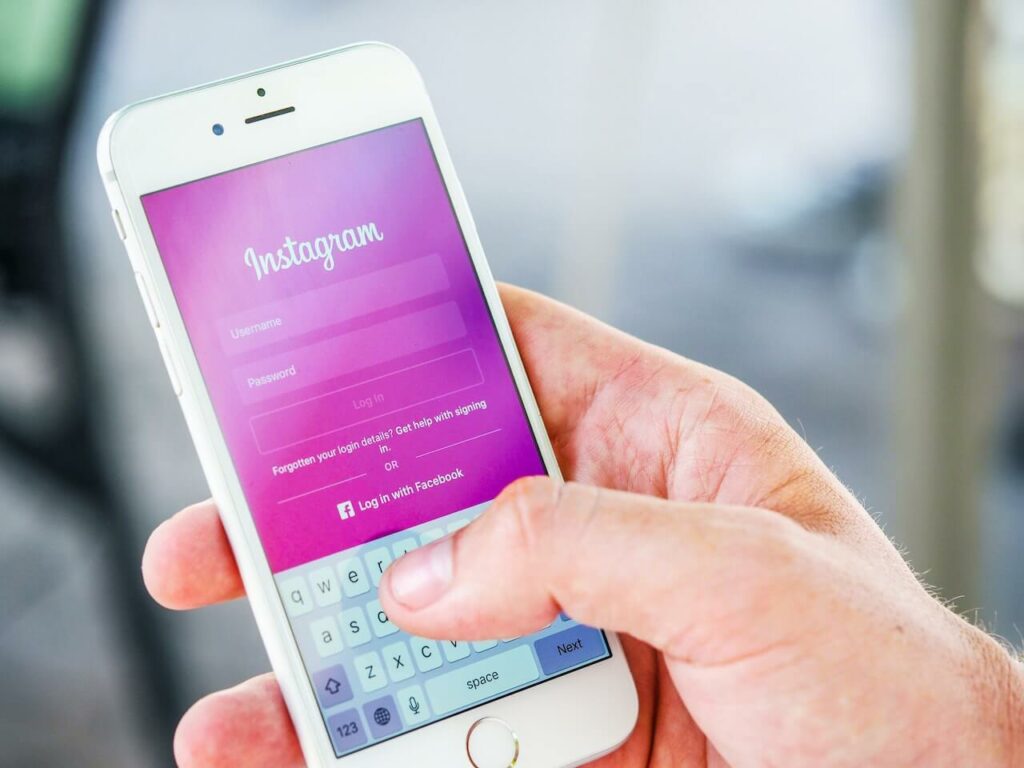 Don't want them to disappear? Save them as highlights! You have the famous explore page to watch videos and see photos of different stuff that are linked by the algorithm to your relevance and preference, isn't that just wonderful?
However, a few years ago you couldn't have been able to do any of that stuff. All the changes are drastic but also very helpful and enjoyable. The social media app upgrades its platform for all users on a monthly or yearly basis. It is very difficult to stay on the good side of users due to the huge global technology eras that are about to conquer it all. The app's work is hard as they try its best and spend so much effort and time trying to keep up with the world moving forward as fast as it could.
Do you remember two years ago when COVID-19 hit us all and we were stuck at home for God knows how long? Because in that period, the social media app came up with one of its most successful and trendy updates to make it easier for people in their homes to shop online. If you open your account, there is this tiny shopping bag at the end of your screen.
When clicked on that, the algorithm displays items that are filtered out by your preference and personalized to help you buy the things you need or want based on your data. The algorithm customizes certain items from accounts on the platform that you can buy online, which is online shopping in its simplest and fastest form, how helpful is that?
This shopping method is highly accessible and easy to use as by choosing to click on a certain item, it shows the exact price of the item and a link to the webpage of the selling source, as well as their online profile and business account. Somehow, they managed to make online shopping even easier and more fun, now that is impressive work!
All of the great ideas and updates were not only directed to shoppers or regular users. The app has transformed millions of lives and they made a whole career out of posting videos and photos. We have all heard of Instagram Influencers. These are the type of people that have to build their lively hood and income by posting updates about their lives and what they do in it. To help all types of users who want to build a business or entrepreneurs, the app has changed and updated a lot of basics to offer easier access and gain more popularity to grow their businesses.
For starters, they offered a specific choice to turn your account into a business account. Which helps you to view statistics of people who viewed your pictures or videos. Content creators have made fortunes after this update of their profiles that turned them into business accounts. All different types of people selling handmade items also gained a lot of popularity and had their businesses grow insanely fast after this particular update.
Are you on TikTok? Or are you more of a Reels person? I prefer reels over tiktoks. What are Reels? Well, if you don't know then you are probably an old person. Reels are Instagram's way to win the contest between them and Tiktok. Tiktok has gone insanely trendy and viral for the past couple of years now. Which is what drove Instagram to create and add Reels.
They are videos that are 1 minute long and can be used for a lot of different purposes. Tutorials on all topics and subjects, funny videos, old Vines, and even viral dances are reels now. That is how they included something from everything in one app. Couple of clicks and it could all be ready for your use and leisure.
They did not stop there, even the logo has gone through so many changes to what is it now. Do you remember the cute little oldy camera logo? Now it is more modern as all other logos have been updated. Right now, the latest upgrade for this logo is that users of the Instagram can change and customize their favorite is chosen and preferred logo. The same thing goes for profile display from bright mode to black mode, which changed my life completely, didn't yours change?
Why Instagram Asked for Your Birthday:
As a part of Instagram's mission of personalizing each user's experience to be designed to their preference, they have just announced a new birthday update. Simply, you are on browsing through Instagram and this notification pops up on your screen and asks you to add your birth date and year. It has the same concept as Facebook's famous birthdays, only better.
But there is a hidden reason for why this update asks for your birth date in particular. While it is a nice and sweet concept to get a nice happy birthday message or notification from Instagram, it is their way to ensure minor users' safety while using Instagram. As there is a certain age restriction for it being a social media app and well that's harmful to children, they want to protect the allowed minors to use Instagram.
This is all a part of a bigger campaign that the social media platform is planning on to protect teen users all 13 years and older of them. This campaign will include multiple methods and upgrades to ensure minors' protection policy and makes their experience more secure and out of harm's way. That is very good news for both these kids and their parents, as it is a big problem that we cannot disallow minors and hide social media from them, the platform's way of protecting them is to issue and launch these new upgrades to make sure they are safe from all online dangers.
Another helpful safety feature that Instagram has announced and put in roll is a special feature for DMs (Direct Messages). When minors -people-under-18- add their birth date to their profile, the algorithm uses a particular technique to prevent adults to send any messages or texts to those minors. That concept will prevent so many tragedies and hazards, especially from creepy old people sending harmful unsolicited messages and texts to all under 18 years old.
Many other defaults have been made recently to prevent harm to teenagers. For example, any 16-year-old or younger person now has their account automatically switched to the private mode by the platform itself to ensure their safety.
All these new updates and features only work through entering your birthday. It is all built and based on this one piece of information and that's all you have to do from your side to ensure the minor's safety on the app and social media in general.
We have to do our parts as well as appreciate the efforts made by social media companies to ensure safety for all users and for the underaged of us who cannot be kept away from joining the hype of social life and the peak of online presence on the Internet. As well as to make sure we do not approach any underaged kids or make them uncomfortable or present danger to them in any way possible.
Instagram's New Improved Protection of Abuse Methods
With all of that being said, here is a question: How many of us have received hateful comments on different social media profiles from known and unknown accounts and followers? Everyone has at least received one bullying message or comment throughout our journey in online socializing through different and multiple platforms. That has recently begun forming into a real issue that harms millions of online social media platform users in a very serious and dangerous way.
People are not always the nicest to us, maybe we aren't nice either, but we all have to be kinder and gentler with socializing. Many bullies hide behind big screens knowing that there are no consequences to their actions including displays of hate and abuse online to people they do not even know or recognize. Instagram has come up with a new method to ensure and protect the platform community from online abuse.
Abuse comes in different ways, our only chance with dealing with it is to know how to do our best to avoid it or alert the specific helplines or websites of the presence of an online abuser. Platforms like Facebook, Twitter, and many others have put down serious guidelines to protect their users from getting bullied or abused online.
Mainly this new method depends on multiple features that are upgraded to help people limit the hate they receive online. One is that users are now allowed to limit the amount or number of direct messages or comments on posts or stories that they receive a lot of hate for. Say someone posted a video and people are bullying them for it in the comment, this person can close comments and avoid receiving abuse from hateful users.
Another feature is that any post that is offensive to a certain group or causes horrible abuse to certain people will be shut down with the account that posted it. Community guidelines on the platform are getting stricter as multiple users have been trying to push the limit of the guidelines and cause the algorithm to shut down, thankfully they had no luck and all abusive posts including photos, videos, reels, or even stories are taken down instantly or after multiple reports from people who want to protect others and do the right thing for the community.
If you are a person that gets a lot of direct message requests and finds most of them abusive and hateful then I am truly sorry. But this new feature will allow you to filter out these requests and completely remove them or block the person or account that sent them and report it to the platform itself to take down their profile. This method will help a lot of people, especially from fake threats and offensive language that some use to abuse and bully others online.
Finally, Instagram is something that should be used carefully, with all its wonderful features and traits we can't be kept away from it, but we can reduce hate and abuse everywhere we see it on the platform. The social media app has people especially required to help us by updating the systems and algorithms for maximum leisure and a luxurious experience that distinguish it from any other platform out there online. It combines the most amazing assets of easy technology and makes our lives much easier and simpler.
To Read: Cryptocurrency, Web Application, Web Development, Mobile App, Google Street View, Digital Agency, WooCommerce, Digital Marketing, Visual Identity, Artificial Intelligence, Google AdWords, Logo Design, Google Ads, Chatbot, Motion Design, Mobile Development, Leaflet, Big Data, Google, Graphic Design, Data Analytics, WordPress, Ecommerce, Web Design, Google Adsense, SEO, Blog, LinkedIn, Youtube